Summary
Many people are used to changing their Windows password in order to better protect their computer. However, when you try to create a strong password, you may easily forget it. So is it possible to bypass Windows 10/8.1/8/7 password when you forget it?
Key Features:
It can recover forgotten password for all Windows in a few minutes.
It can create a new administrator account easily without logon.
It can create USB flash drive disk or CD/DVD Disc.
Support Windows 10, 8.1, 8, 7, Vista, XP, 2000, NT.
Support Windows Server 2016, 2012, 2008(R2), 2003(R2), 2000, NT.
This article will be useful if you lost Windows 10 password and can not access your computer. Read on to learn how to bypass an administrator or local password on Windows 10/8.1/8/7 computer.
Method 1. Bypass Windows Password in Safe Mode
Start your computer in safe mode can help you diagnose and solve many serious problems. Follow the steps below to get your Windows system in Safe Mode.
1. Hold down "F8" until the Boot menu appears.
2. Using the arrow keys, choose the option "Safe Mode with Command Prompt", then press "Enter" key.
3. Type the net user and press "Enter", all the accounts on the Windows PC will be displayed.
4. Type the locked user account with a new password in the command prompt, for example, "Jack 12345678" means your new password for the "Jack" user.
5. After rebooting your computer, you can now log in to the locked computer with the new password successfully.
Note: When you try to reset Windows password in safe mode, it is necessary to have an administrator account with password. Otherwise, please go to method 2.
Method 2. Bypass Windows Password with Password Reset Disk
If you have created a Windows password reset disk before, then you can bypass Windows 10/8.1/8/7 password without software.
1. If you entered an incorrect password when you try to log in, Windows displays a message stating that the password is incorrect. Click "OK" to close the popup window.
2. Click "Reset Password", and then insert your password reset disk.
3. Follow the steps in the Password Reset Wizard to create a new password.
4. Log in with the new password. If you forget your password again, you can use the same password reset disk. You do not need to create another disc.
Note: This disc only works for some accounts that you have created. If you changed the Windows password for the account, it still works. But if you do not have the password reset disk, then the only way to bypass Windows password is to use third-party software.
Method 3. Bypass Windows Password with Windows Password Recovery Tool
When your computer is locked completely without a password reset disk, Windows Password Recovery Tool can certainly help you. If you search the Internet, you notice that the reinstallation of the Windows system is also one of the proposed solutions. But in fact, there is no need to reinstall the system. Windows Password Recovery Tool is always able to bypass password on Windows 10/8.1/8/7 and help you connect to the computer without losing data. Just follow the steps below to work around the Windows local or administrator password and access your computer.
1. Log in to an available computer (not the locked one), download and install Windows Password Recovery Tool.
2. Burn a CD / DVD or USB flash drive password reset disk with the program.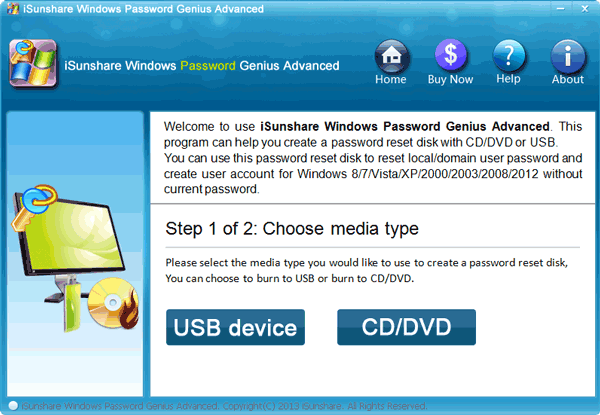 3. Insert the drive into your locked computer and follow the software wizard to bypass the forgotten Windows password with the CD / DVD or USB password reset disk.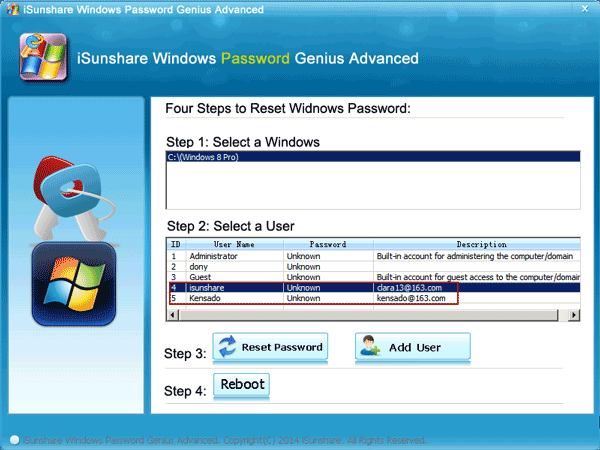 Note: You can refer to the user guide of Windows Password Key to get the step by step guide and make sure 100% bypass rate.
Check out the video guide of how to bypass Windows 10/8.1/8/7/XP/Vista password with Windows Password Recovery Tool:
Free Download
Buy Now